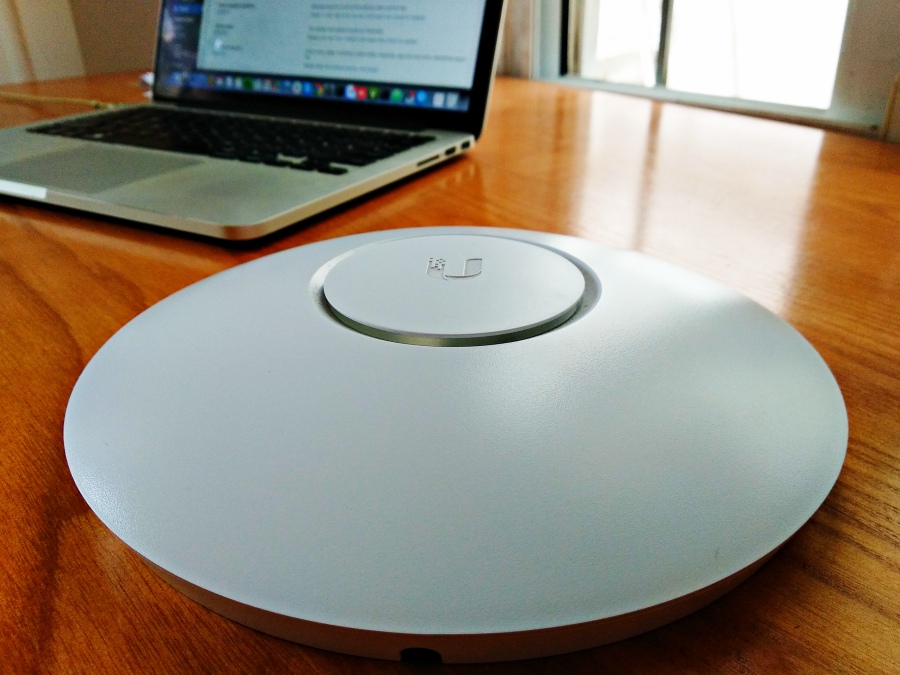 As we're benefiting from a lot of technological advancements today, we've found ways to even make them convenient. One of the most widely used technologies today is the Wi-Fi, and with this rose a lot of our networking needs. While this is a convenient way to get connected, there are still limitations to it. This is because of poor coverage, especially when you're living in a huge area where there is only one Wi-Fi network available.
Luckily, Ubiquiti Unifi AP AC Long Range comes along. Though somewhat expensive, this device offers flexibility as it's customizable and scalable, and it matches a lot of devices. For those who are curious about this device, read on below to know its benefits, features, pros, and even cons.
All About the Ubiquiti Unifi AP AC Long Range
The UAP AC LR features Wi-Fi 802.11ac technology, the latest Wi-Fi technology. It takes an industrial design, and it's ideal for sustainable, long-range use for high-performance wireless internet connection.
Specially designed for long-range deployments, UAP AC LR offers a dual-band operation that comes with 2×2 MIMO in 5 GHz band and 3×3 MIMO in 2.4 GHz band. It also features an innovative antenna design that allows the system to cover long-range areas and perform in a much more effective way compared to one-way transmit power.
What's more, the Ubiquiti Unifi AP AC Long Range is available in both single packs and five packs. The standard package includes a mounting bracket, a 24-volt passive PoE injector, a Controller CD, a power cord, a ceiling backing plate, screws and nuts, and a user guide.
It is an enterprise-class access point with quite low price that you can bring it to your home. It is a good choice to extend wifi coverage area. Surpose you had a wireless router and there were some area out of wifi signal, then UAP AC LR is your perfect access point.
Ubiquiti UniFi AP AC Long Range Features
These are some of the most appreciated features of the Ubiquiti UniFi AP AC Long Range:
802.11ac Dual Band Wireless Access Point
Ubiquiti Unifi AP AC Long Range comes with 802.11ac Dual Band Wireless Access Point, also known as Gigabit Wi-Fi, which is the latest wireless internet connection protocol for the wireless networking standard.
What makes this technology so special is its capability to deliver more than 3 times the speed of data transfer of the current 802.11n protocol. Moreover, it comes with improved network reliability, robustness, and RF bandwidth efficiency for applications like media streaming, video conferencing, HD video, VOIP, and more.
By default, Unifi comes with POE injector, it will help you power the access point through the ethernet cable. You don't need to place the access point near by a power source.
Innovative Roaming Feature
Ubiquiti Unifi AP AC LR, like other Ubiquiti Unifi models, is designed to have "Zero Hand-Off Roaming". This roaming feature allows mobile users to maintain their connection as they go around. This is a great feature as this features convenience as users switch from one to another AP.
Upgraded Controller for Better RF Performance
You can now have better RF performance thanks to UAP AC LR's newly improved controller system. With this, you can now check your controller's band steering, spectral analysis, airtime fairness, and the like. These overviews will make everything simpler to track down.
UAP AC LR now has a much more advanced antenna design wherein you can now have symmetrical-link coverage with longer range. It's also designed to perform better in both ways when you're connecting to clients from far away. This makes it an excellent addition to any building, whether residential, commercial, or industrial, as it allows convenient and wider coverage.
This device uses a scalable software that is not only flexible but also powerful and ideal for high-density deployments. In this way, you'll have more uptime performances that do not require great latency. With this, you can now also have unrestricted scalability by just using one controller. Lastly, you can now access your controller remotely and make adjustments, definitely a convenient feature to have.
Ubiquiti Unifi AP AC LR uses the latest technology when it comes to hardware – the Wi-Fi 802.11ac MIMO system for better and maximized performance.
User-Friendly UniFi Controller
Ubiquiti also offers comprehensive software controller that can process on-premises both in a public cloud or a private cloud. This is called Unifi Controller, Ubiquiti offers it for free. You can install it on your Windows desktop computer, then you can manage all the access points in your network. For example, with one click you can change Wi-Fi name (or SSID). Or you can monitor health, check number of clients associated to a specific access point…
Ubiquiti Unifi Controller also has a user-friendly interface which you can instantly get the hang of. Because of this, you can now configure your networks with ease. While it may be complicated to install for some, allotting some time to get to know the interface will immensely help you. Besides, it comes with a simplified instruction, so in time, you can add this to your home without complications.
You can now expand your networks no matter how small or big they are. You can start with one or even expand to thousands. What's amazing about this is that you can operate your networks with just one centralized management systems. In this way, you are able to manage your networks in an orderly fashion.
State-of-the-art Front and Back Design
The exterior of the UAP AC LR looks neat, clean, and professional. It features a minimalistic design with LED that shows the state of the AP. On the back is a 10/100 Ethernet port and a reset button that is used for restarting and restoring factory defaults on the device.
Pros
Wireless

Has great coverage

Ideal for long-range deployments

Comes with Pseudo-PoE power

Adaptable

Flexible

Affordable

Matches a wide range of devices

Has multiple mounting options (wall and ceiling)
Cons
Conclusion
Although having Ubiquiti Unifi Ap-AC Long Range means that you're also going to experience its cons, it has more pros. Despite its complexity, this device is beneficial as you can save more money and resources in the long run.
UAP AC LR is scalable, customizable, and stable for your network. It is designed with a lot of features, and it's available in a complete set. Plus, it features the latest Wi-Fi 802.11ac technology.